Ever since Al was young, he has always been involved in community service. Al has served as an active member occupying a leadership role in DeMOLAY; organizing groups that helped seniors in natural disaster including the flooding of the San Lorenzo River. Later, Al became involved in Rotary, providing service in several community service projects, and the American Red Cross.

"Managing communities comes natural to me."

Al De Camara, 2007
Al De Camara – President, D.M.I.
In 1994 Al formed the Association Management Division at Kendall Potter and Mann. Kendall & Potter was established 26 years ago as a real estate sales and management. This long time experience has created very efficient, organized, and effective management services for our clients. It is this efficiency that allows us to provide homeowner associations with the conservative yet aggressive management necessary to meet the financial, administrative, and legislative demands of common interest developments like yours. In 2000, Kendall Potter and Mann, Association Management Division became De Camara Management.
Al De Camara, President of De Camara Management Inc., has been a professional manager since 1993 and Chairman of the Board of Directors of a large association for 20 years. As such, he has been involved in every aspect of community management including homeowner relations, conflict resolution, construction deficiency resolution, budget preparation, CC&R revision, major maintenance projects, asset investment, and insurance.
In 1996, Al was awarded the designation of Certified Community Association Manager by the California Association of Community Managers. In order to be certified, he had to successfully complete an intensive educational curriculum that included instruction on community association law, financial management, operations, communications, and ethics. In addition, a standard of practical experience in the community association management industry had to be achieved prior to certification.
Al has resided in Santa Cruz County since 1962. He graduated from Good Shepherd, Aptos High, and Cabrillo College/Business Major. Al is past chairman of the South Bay Council of the Executive Council of Homeowners, Past Chairman of the Santa Cruz County American Red Cross and Past President of the Rotary Club of Capitola-Aptos. Al resides in Aptos, with his wife Sherri and sons Alfred John (A.J.) and Matthew Gregory. Al continues to serve Rotary, The American Red Cross, Aptos Little League and Habitat for Humanity.
Managers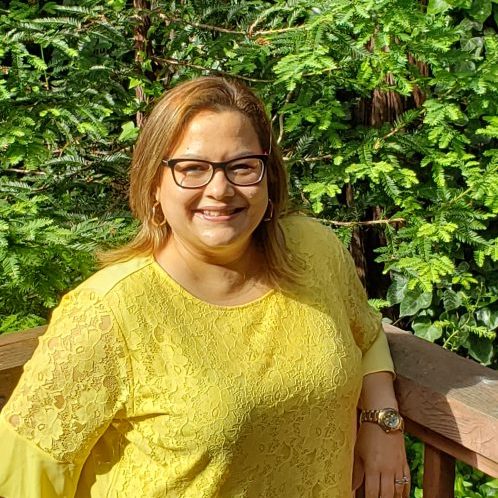 Wendy Hernandez-Beall, CACM manager
Hailing from Honduras, Central America, Wendy Hernandez is a tenacious and dedicated Homeowner Association Manager with a talent for getting the job done in an efficient, and satisfactory manner. Boasting a Marketing degree from Universidad Tecnologica de Honduras (UTH), Wendy is dedicated to serve her customers and help them with any issues that may be of concern with their home or the property. Enjoys working with board members and contractors to help maintain and service the communities. Wendy is bilingual, fluent in both English and Spanish and has been a proud and essential asset of the De Camara Management arsenal since June 2016. In her free time Wendy enjoys spending time with her husband and friends, going to the beach, dining out and visiting new places.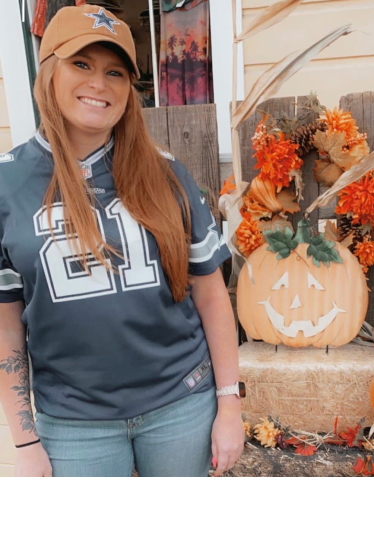 Amy 'the Hurricane' Ferracane, DACM manager
Amy 'Hurricane' Ferracane is a Homeowner association manager with nearly half a decade of experience at De Camara Management.  Nicknamed the 'Hurricane' for a reason, Amy whirls around her associations with unrivaled speed and efficiency, completing tasks and resolving issues in both an above-satisfactory, and a timely manner.  Finding time for her valued associations and clients, Amy participates in a plethora of homeowner meetings five days out of the week, addressing any potential variables and issues, and providing an effective and efficient course of resolution.  Despite being referred to as 'The Hurricane', Amy does eventually find time to settle down following an action-packed week at De Camara Management. In her leisure time, Amy tends to horses, likes going to dirt tracking racing and finds tranquility in nature; camping near San Antonio lake.
Amy's duties include attendance at Board Meetings/Annual Meetings, regular on-site visits, managing large and small maintenance projects, disseminating meeting notices, agendas and preparation of board packages, CC&R violation notices, architectural control and parking/security issues, preparation of meeting minutes and responds to emergency calls on assigned weekends.
Amber Krekorian, Manager
Proudly serving as a Manager at De Camara Management, Amber achieved a Bachelor's degree from the locally esteemed school UC Santa Cruz.  Aiding Al De Camara alongside other manager's, Amber is the company's go-to-gal whenever an issue needs to be resolved–meeting each and every task with an equally impressive and inspiring determination.  Amber's resourcefulness and skillful ability to adapt to ever-changing conditions makes her an indispensable member of De Camara Management. Amber enjoys reading, kayaking and hiking.
Assistant Managers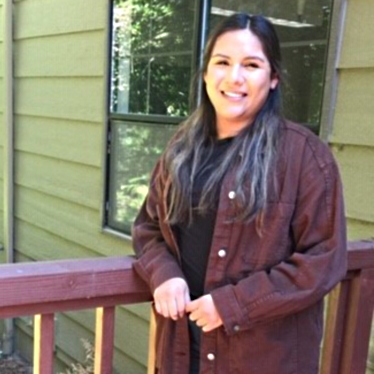 Sofia Cortes, Assistant Manager
Born in Mexico and raised in Watsonville, Sofia Cortes has joined the team as a Receptionist/Administrative Assistant. She has attended Cabrillo College and has years of experience in client services. Sofia has worked in a medical office as a receptionist as well as a Medical Biller for three years. Her experience has made her a quick learner with great organizational skills and efficiency. In her free time, Sofia enjoys hiking, spending time with her family, listening to music and traveling.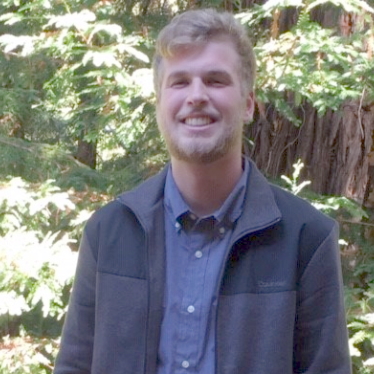 Jack McGuire, Assistant Manager
Jack was born and raised in Lodi, CA. He moved to Aptos in 2017 to start taking classes at Cabrillo College and finished in 2022 from CSU Monterey Bay with a bachelor's degree in Business Administration and Marketing. Jack's experience in Sales and Customer Service has helped him become a diligent, organized, communicative, and reliable worker. In his free time, he enjoys working on his car, surfing, and spending time with friends.
Administrative Assistant/Reception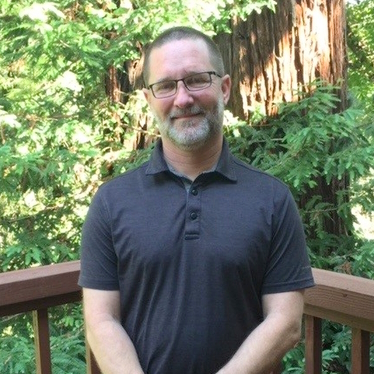 Cassidy Blair, Administrative Assistant
Cassidy Blair has joined De Camara Management as an Administrative Assistant. He has worked eleven years in the public and private school systems and has worked at Shadowbrook Restaurant for twenty-five years. These experiences as well as his positive attitude and tireless energy make him suitable managing in our fast-paced environment. Cassidy graduated from University of California Santa Cruz with a bachelor's degree in Psychology. Cassidy is passionate about coaching just about any sport from baseball, soccer, or basketball. He enjoys what Santa Cruz provides from the beaches to the redwoods and the people.
Jennifer Jouglet, Administrative Assistant
Jennifer Jouglet rejoined De Camara Management as an Administrative Assistant. She has over 13 years in Finance and Customer Service. Jennifer's knowledge of policies and procedures, excellent communication and people skills make her a valued team member. Jennifer loves spending family time with her husband Chris, daughter Audrey, and her animals Paxton (German shorthaired pointer) and Mia (Siamese cat). In her spare time, she enjoys water skiing, boating, camping, gardening, reading and especially cheering her daughter on at her softball games!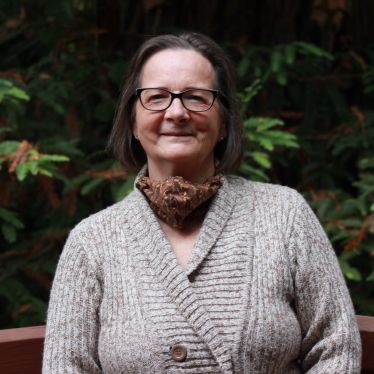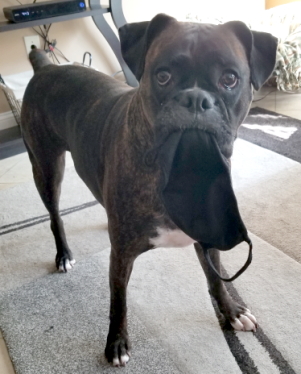 Mary O'Keefe, Receptionist/Administrator
Mary graciously holds De Camara's receptionist/administrator position, serving as the company's front line in regard to customer communications.  Possessing a higher level of education, Mary has attended Cabrillo College, Sacramento State, and Florida Atlantic University. She earned her paralegal at Florida Atlantic University and De Anza College. Besides an education, Mary has an impressive and expansive background in a multitude of office workspaces. Accomplishments aside, Mary demonstrates herself as a distinguished and rounded person through her selfless actions, and limitless customer dedication. Mary has a tenacity for completing any task with exact efficiency and astounding quality, making her a valued and irreplaceable member of the De Camara team.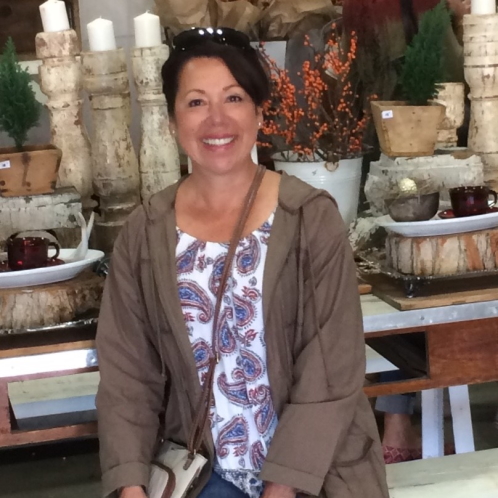 Mona Forrester, Administrative Assistant
Mona is a seasoned Administrative Assistant with over 35 years in the field. She is recognized for her expert organizational and communication skills as well as for her comprehensive expertise in organizing departmental projects and functions. She is well-equipped to manage and handle confidential communications and excel in a fast-paced environment. Mona is a voracious reader and loves live music and gardening. Frequently, she may be seen walking her dog, Elliott in the neighborhood.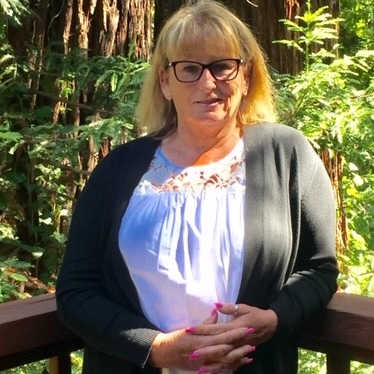 Peggy Ferracane, Administrative Assistant
Peggy Ferracane has joined De Camara Management as an Administrative Assistant. Previously, Peggy has worked a combined twenty-eight years in the payables field as an expense and trade clerk, expense supervisor and as an Executive Assistant for C-suite executives. Peggy's extensive background, significant experience and "can-do" approach are truly an asset to our day-to-day operations. Peggy loves spending time with family, (especially her grandson) friends and her two dogs. She enjoys camping, boating, traveling, crafts, and gardening.